Tomorrow is a big day. Thanksgiving is one of my favorite holidays of the year. Who doesn't look forward to the mounds of delicious stuffing, turkey and apple and pumpkin pies? But there's so much more than piles of food that make Thanksgiving a favorite of mine. It's the opportunity to feel gratitude for health, the freedom we have to make our dreams come true and wonderful friends and family in our lives. I am grateful beyond words for all that I have and will spend the day reminding those that make my life better how thankful I am to have them. Life is good…really good!
Before I take off for the holiday weekend I wanted to share a few pics from a recent session. We went to the pumpkin patch in pursuit of the perfect pumpkin. I'm not sure we found it, but it was lots of fun looking!
He's a handsome little man, isn't he?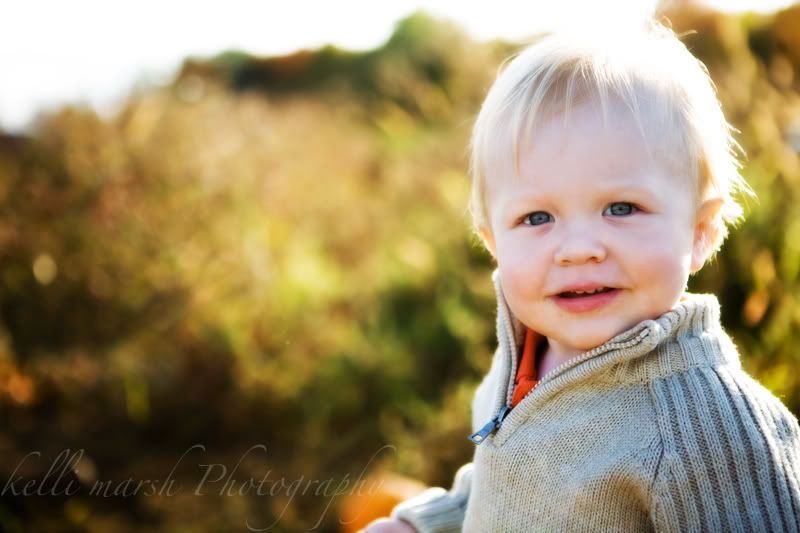 In hot pursuit of the great pumpkin…

Now go spread thanks and stuff yourselves silly!